Ido Ferber
Dead Vase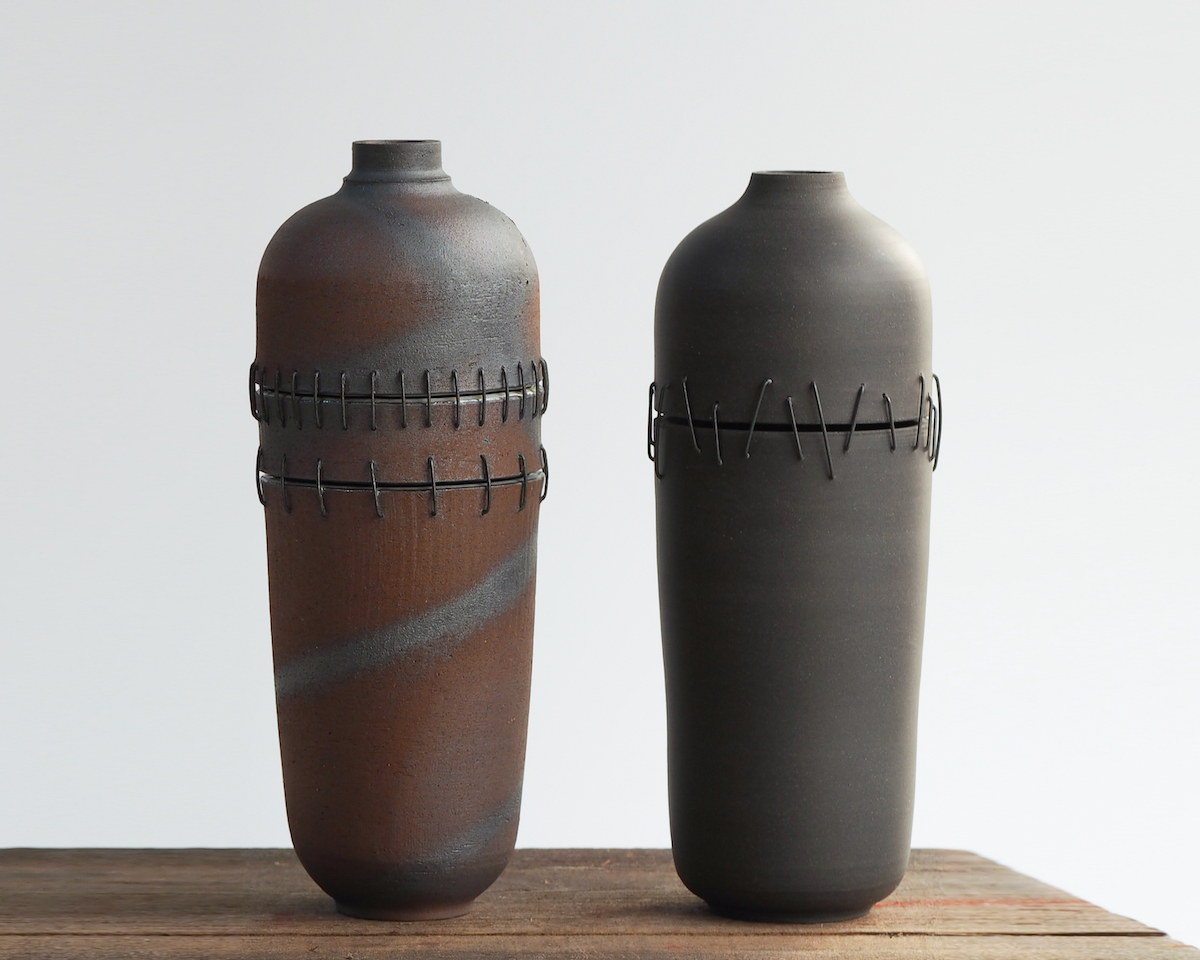 Black Clay, Stainless Steel|2022
Dead Vase is a manifestation of time spent apart from beloved family and land. As a result of COVID-19, I have not been able to visit my
family in Israel for a long time. Through this separation, I discovered I could connect to my family and country through art. As a means to connect to my natural place and the place where I am, I created a vessel modelled after an ancient Israelite form but made from local Japanese clay. This form is unique to biblical times of the Jewish nation. Found in caves near the dead sea dating back to the 6th century BC and held inside it ancient manuscripts of the Jewish Bible. The clay is local Japanese clay and the firing techniques as well. To connect these two ends together, Japan and Israel, the past and the present, soil and earth, I have decided to symbolically and physically stitch together parts of the vase.
Born in a small town between Jerusalem and Tel Aviv I spent most of my life roaming the countryside. Drawing inspiration from childhood memories and the vivid present, I work mainly in the realms of materialistic research and the creation of everyday objects.
My work is primarily derived from nature and what I see around me. I am constantly open-eyed and in search of geometries and forms that occur naturally or semi-naturally around us. In my mind all matter is equal and craft is multidisciplinary and fluid. Techniques used for forming wood can be used to form ceramics and steps taken to finish metal can be applied to wood. In my work, I usually imply techniques borrowed from different fields of craft. Emphasizing and balancing those somewhat fragile connection points. I am highly interested in long processes, experiments and flaws. Imitating nature in my work process I select what I see fit amongst failures.